ENGLISH LEVEL TEST - Find out if you have the level of English it takes to complete our TEFL courses.
The TEFL Institute of Ireland
The TEFL Institute of Ireland
Why take the 10-hour intensive Classroom TEFL Course?
The right TEFL qualification can take you anywhere in the world. And our live TEFL Course is the perfect introduction to the exciting TEFL world. Best of all, this practical course can be completed in just one day.
You will be taught by one of our excellent TEFL Institute trainers who will be able to answer all your TEFL questions and spend the day with fellow students in the exact same boat as you.
What you get with your one day intensive TEFL Course
10-hour day TEFL Course in Dublin, Galway & Cork
Internationally recognised TEFL Institute certificate
Free TEFL Job Advice
Free tea/coffee and refreshments
Full course material provided
Lifetime access to our jobs board
Face to face practical learning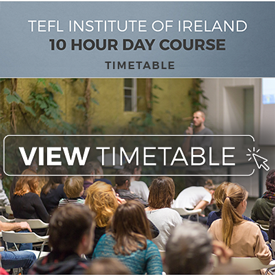 About your TEFL course
So you have the training, now put it in practice with our intensive 10-hour practical TEFL course.
Expert Instructors
Our expertly trained TEFL instructors will put you through your paces. As a result, you will learn to prepare and execute lessons you can be proud of.
In less than a day, you will gain invaluable teaching experience, consequently helping you stand out from other teachers.
Valuable Skills
Most noteworthy you will learn the most important skills for executing lessons, from how to warm up the class, to using grammar in a clear and concise manner.
With our 10-hour training day, you can enter into the TEFL job market with confidence and importantly, recognition. In fact, we will equip you with the training and skills to go from being a novice to a professional in the classroom as a result.
Real Experience
Get a real taste of what life inside the classroom is like and feel prepared to jump into any teaching role anywhere!
Learning the importance of warmers and how to create a relaxed classroom atmosphere before starting a lesson.
Learning how to teach a grammar point using the PPP method (presentation, production and practice)
11:15
– – 15 min Break – –
The language learning experience – The value of full immersion in a language in the classroom.
A basic revision of all tenses in the English language.
1:00 pm
– – 30 min Lunch and class given homework – –
Activities and games for memory and revision of new words. Learning the importance of error correction and elicitation.
Learning the importance of giving feedback and how to correct a student's writing.
How to teach a reading, writing, listening or speaking lesson.
3:45 pm
– – 15 min Break – –
A demo of a real-life class (done by the students).
Finding work abroad, providing job sites; Questions.
TEFL Institute Reviews
Irelands Top Rated Provider of TEFL
ACDL Accreditation Council for Distance Learning
ACDL - Accreditation number: 2854-2540
The TEFL institute of Ireland is accredited by the Accreditation Council for Distance Learning (ACDL), an accreditation body which specialises in distance learning courses. Thus our accreditation by ACDL reflects the high quality distance learning offered by the TEFL institute.
To learn more, visit their website: ACDL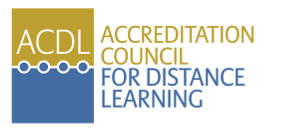 TQUK (Training Qualifications UK)
Approved center number: C000854
The TEFL Institute of Ireland is a fully approved training centre. All of our course materials have been externally and independently approved, endorsing our brand as one of high standards and excellence. TQUK, an Ofqual (The Office of Qualifications and Examinations Regulation) regulated awarding body.
To learn more about TQUK and their checks and standards, visit their website: TQUK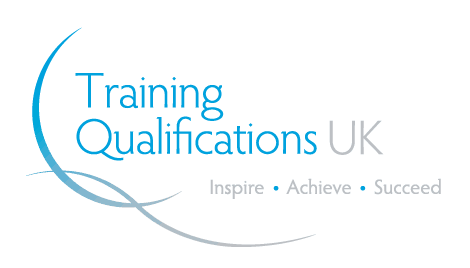 Ofqual (The Office of Qualifications and Examinations Regulation)
The Office of Qualifications and Examinations
Regulation (Ofqual) regulates qualifications, examinations and assessments in England and vocational qualifications in Northern Ireland.
To learn more about Ofqual or to verify TQUK status, visit their website: Ofqual

Why the TEFL Institute of Ireland?
Support & Guidance
At the TEFL Institute, we place our students at the forefront of our work. Therefore, we offer full support and guidance through training to finally launching our teachers into the TEFL industry. Whats more, our staff are experts when it comes to providing the right information and advice as you move forward. So consider us your TEFL guardians.
Quality and Experience
As leaders in the TEFL industry, our students benefit from training that has been developed over a number of years. In fact, internationally recognised and accredited by ACDL, the quality of our online TEFL course will launch you into your TEFL career.
Value
Enrolling on our fully accredited online TEFL course will give you the best value for your time and money. We know that each customer has different needs and expectations. So we offer promotions and sales on all of our courses and internships throughout the year.
Time Table
| | | | | |
| --- | --- | --- | --- | --- |
| Location | Dates | Time | Availability | |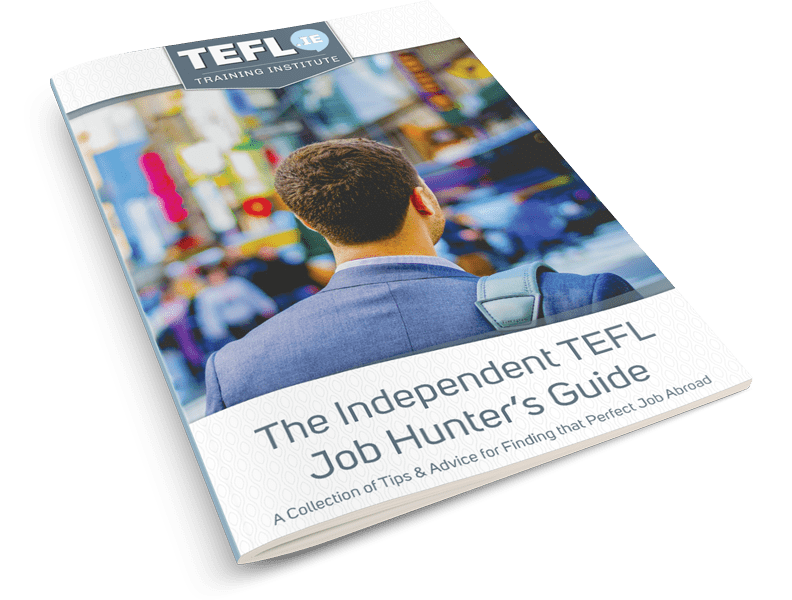 To help you start your own adventure, we've put together the Job Hunter's Guide including insider tips and advice for securing your perfect TEFL contract. It's the ultimate guide to finding an independent TEFL job abroad.