Teach English in Inner Mongolia
China is a favourite destination for teaching English, but there is plenty more to offer than Shanghai or Beijing. Cast your eyes to the far east and settle on land that is famed for its rugged and raw nature, one with a millennia-old indigenous culture and a people that will show you the real sense of nomadic lifestyle. Inner Mongolia is the destination that will change your life forever, enriching you with an experience few are brave enough to embrace.
Teaching English in Inner Mongolia is not for the faint-hearted. It is for voracious travellers who want to experience the world off the beaten track. Settle into this picturesque country and live life as a true nomad. The Helan mountains will become the backdrop to the unique and unforgettable journey of your lifetime, and sleeping in yurts will become your normality.
At the TEFL Institute of Ireland, we strive to offer teaching opportunities seldom found elsewhere. For those who feel their heart drawn towards the far east, talk to us today about teaching English in Inner Mongolia, and let us prepare you for the best trip of your TEFL career.
What you need:
Aged between 18 to 45
Fluent English speaker
Completed High School
TEFL qualified (included)
Culturally sensitive
Clean bill of mental and physical health
No criminal record
Before you go, you'll have an application form to complete. Once you submit all your documents, your application is reviewed, and you could be called for an interview (make sure you have your skype ready and a good internet connection!).
Once that job offer pings into your inbox, you'll be on your way to Inner Mongolia!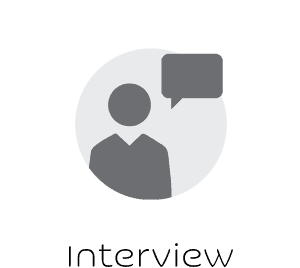 Depending on your teaching location, you will be informed which airport is best to fly into. Given the large size of the region, you will likely fly into Hohhot and then take a second trip to your final destination. Our dedicated team on the ground will meet you on your arrival.
Don´t be surprised if the final stretch of the journey is done on horse-back!
International flights: You'll need return flights (can be two one-way)
Police check: Each applicant must have a clean criminal record
Health check: You may need to provide a health statement
Vaccines: Consult your doctor
Budget: Spending money for your first five weeks plus excursions etc
Visa cost: You'll have full support to obtain your visa (and need to budget €215 for visa invitation administration plus the visa fee itself)
Insurance: Make sure to get travel and health insurance before you go
Your teaching placement will be in private language schools dotted across the three main cities of Inner Mongolia. Students will attend your classes on Saturdays and Sundays, with a handful of hours mid-week (this gives you plenty of time mid-week to plan your adventures). Teachers don't spend extra hours in the office preparing lesson plans, that is all done on Fridays with your fellow teaching colleagues.
Our partnering schools know how to keep teachers motivated and faced with new challenges: every month you will take on a new class, and every two months you will be rotated to a new school. Keeping TEFL teachers on their feet is one of the many benefits this internship has to offer.
Teacher-laziness won't creep into your life in Inner Mongolia!
Hohot
Our partnering English schools are spread throughout Inner Mongolia's three main cities. You will find yourself in a particular corner of the world, where Mongolian and Chinese cultures intertwine.
We always hear the same question from TEFL teachers who journey out to the Far East: what will I do outside of classroom hours?
Discover long sections of the Great Wall of China, drive across the endless dunes of the Badain Jaran Desert or venture out to the Xilamuren Grasslands (they will leave you speechless).
Prepare to be spellbound by the nomadic tribes that transverse thousands of miles with their herds of animals. In Inner Mongolia, stepping back in time isn't a dream or fantasy.
For the curious foodies among us, you can expect food that has a mix of traditional Mongolian, Chinese, and Russian cuisines. A real melting pot of cultures.
The cost of living in Inner Mongolia is seriously affordable. Our teachers receive a monthly allowance of 4500 RMB, but you can bump that up with rewards for excellent teaching performance.
Your accommodation and travel while teaching is completely covered, as well as your Chinese lessons. A nice completion bonus awaits you at the end of your contract, ranging from 3000 to 6000 RMB.
TEFL Training Included
Group Size up to 10
Receive discounts & advice about Mongolia and similar experiences