Teach English in Poland
Poland is a nation of international travellers, who have influenced the culture of countless nations. As a country with such strong connections to English speaking countries, having a strong fluency in English is vital for Polish students and workers. Whether you are a first time TEFL teacher or a seasoned classroom leader Poland is calling you!
This scholarship gives you the opportunity to live and teach across 11 different Polish cities. Each week of teaching gives you 65 hours of live teaching, boosting your TEFL CV.
This program is ideal for travellers with an adventurous spirit who want a unique experience. How many people do you know who have seen so much of Poland?
This program gives you a lifelong TEFL qualification and up to 3 weeks of practical teaching experience for as little as €159.
With accommodation and food included all you have to focus on is improving spoken English of the Polish students and building lifelong friendships. Placements are in stunning countryside locations in luxurious hotels.
Dedicate anywhere from 1 – 3 weeks to teach English in Poland this year, and you won´t regret it. Our 120 hours of advanced TEFL training plus 30 hours teaching business English will prepare you to dive into a one-of-a-kind experience.
Krakow boasts Europe´s largest city square, the best nightlife and gripping historical past. For teachers placed in this part of Poland, a trip to the Wieliczka Salt Mines can´t be missed. Take a tour to the largest subterranean church and walk through 300km of underground galleries.
A day trip to the Auschwitz concentration camp is a once in a lifetime experience, transporting visitors back to an era which must never be forgotten.
Gdansk, an intriguing and life-throbbing city has been recommended by the renowned British guidebook publisher – Dorling Kindersley Eyewitness Travel as one of the top ten must-see tourist hits in the world. We might see you there!
TEFL Scholarship Requirements
Native English speaker
High School diploma or higher
TEFL qualification (120 hours included)
Min 18 years old (juniors) or 25 years old (adult programs)
Enthusiastic, driven, open to meeting new people and experiencing new cultures
Flexible, hardworking and mature
Good mental and physical health
Clean police record
Who will you be teaching?
Joined by international native English speakers you'll be guided through the cultural do's and don'ts plus mingle with fellow teachers; all in preparation to be paired with 20 eager English learners – adults or young learners according to your choice.
You can expect to teach up to around 65 hours talk time each week, focusing on improved conversational language skills in a relaxed and fun atmosphere.
Enjoying a varied schedule of one-to-one and group activities, you'll practice your English teaching know-how gained during your 120-hour Advanced TEFL Course.
Location
All qualified applicants will fly to either Gdańsk, Katowice, Kraków, Łódź, Poznań, Warsaw or Wrocław Airport and make their way to the meeting point. Information will be provided about the best ways to arrive, joining your group for the city tour and welcome lunch.
What you need to organise?
International flights
Police check: clean police background check for children, family & junior programmes
If you decide to arrive in Poland early, you'll need to bring money with you to cover this
Accommodation for Saturday night before the program starts
Travel insurance: we never travel without it, you'll be covered
Visa costs: country dependent
What makes this the ULTIMATE TEFL experience?
Join this 7-day all-inclusive programme in Poland where you'll speak English to Polish adults and children ranging from 8 to adults of any age. If you like listening to stories or are a bit of storyteller yourself, then this programme is for you.
The programme is a superb way to gain valuable teaching practise because you receive a combined certificate of at least 220 hours of TEFL qualification.
This is the ultimate teaching experience that you have been looking for and will kick start your career of travel and teaching, while at the same time making lifelong friends and companions around the world.
TEFL Training Included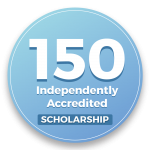 Group Size up to 20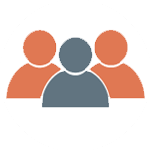 Receive discounts & advice about Poland and similar experiences