English Level Test - Find out if you have the level of English it takes to complete our TEFL courses.
Take test now

10 hour Virtual TEFL course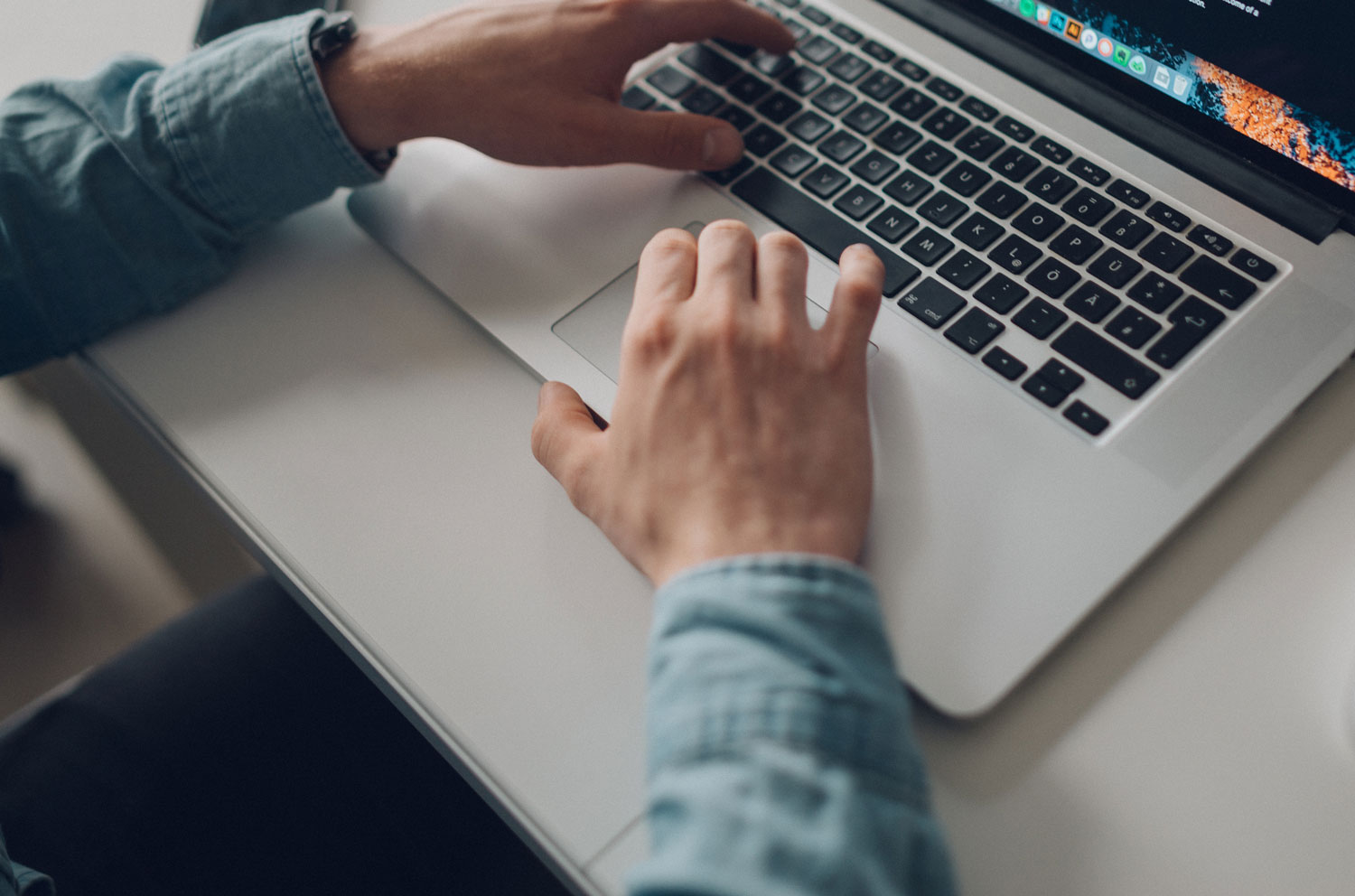 English Level Test
Take our English Level test to see which is the best course for you
Take The Test
The course is a two-day (3.5 hours) each day online TEFL training session via zoom and 3 hours study time at home. You'll learn how to teach engaging and practical lessons by learning fundamental TEFL techniques. A TEFL teaching expert will demonstrate in-class teaching skills, so you'll experience the skills and knowledge acquired during the course first hand.
You will be taught by an experienced TEFL tutor whose career spans over 20 years. 
Upon completion of your live course, you will be able to log in to your dashboard on our learning platform and download your new teaching certificate. Having received top tips from a trainer with years of experience means you'll be a confident classroom leader from your first day.
Not only do you have ultimate flexibility while studying online, but you can also choose when to "attend" one of our Zoom day courses. You don't need to have the 120-hour course completed; you can sign up to this virtual class before you even start – we want to make this course work for you, not the other way around. You will be taught by one of our excellent TEFL Institute trainers who will be able to answer all your TEFL questions and spend the day with fellow students in the same boat as you.
As the country's leading TEFL provider, you'll gain a worldwide recognised qualification developed by industry leaders. All that's left to do is enrol onto the course, and you can look forward to educating students across the globe.
Preview Your Certificate
Take a look at your future
Accredited TEFL Certificate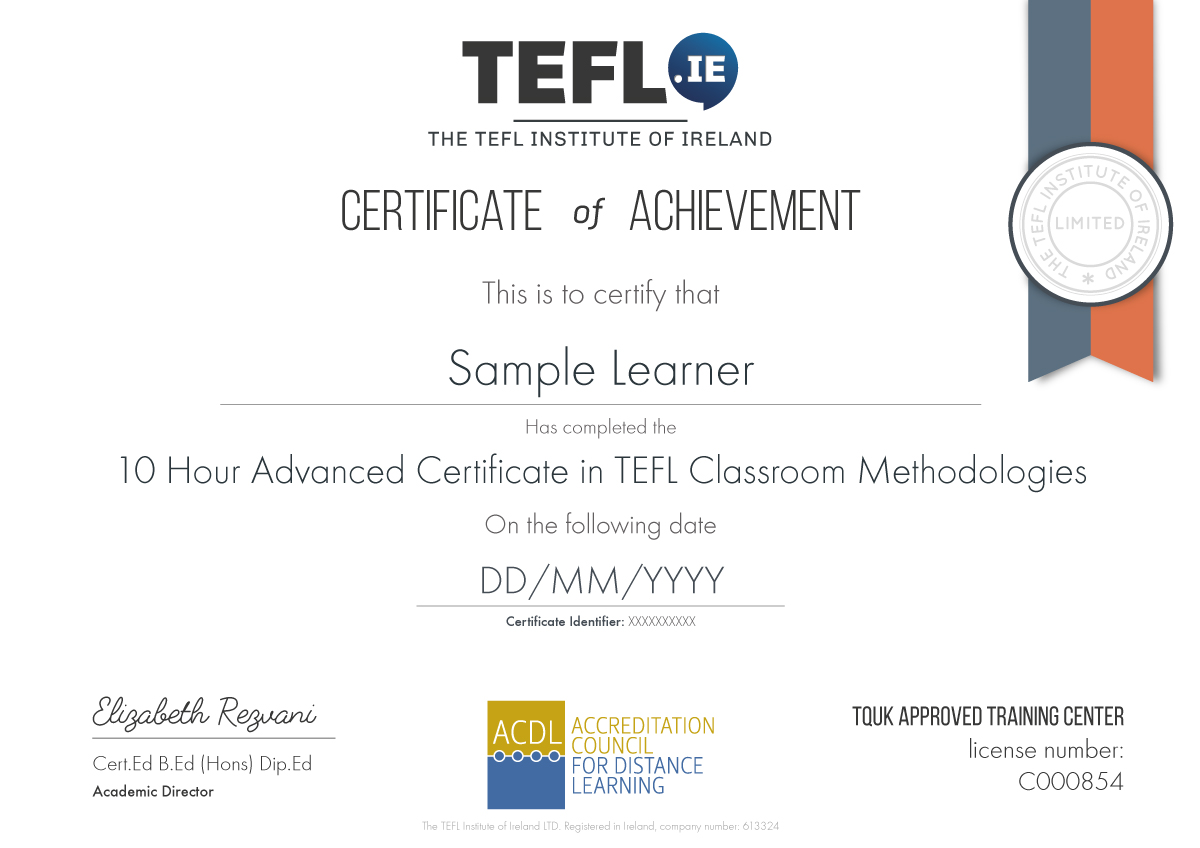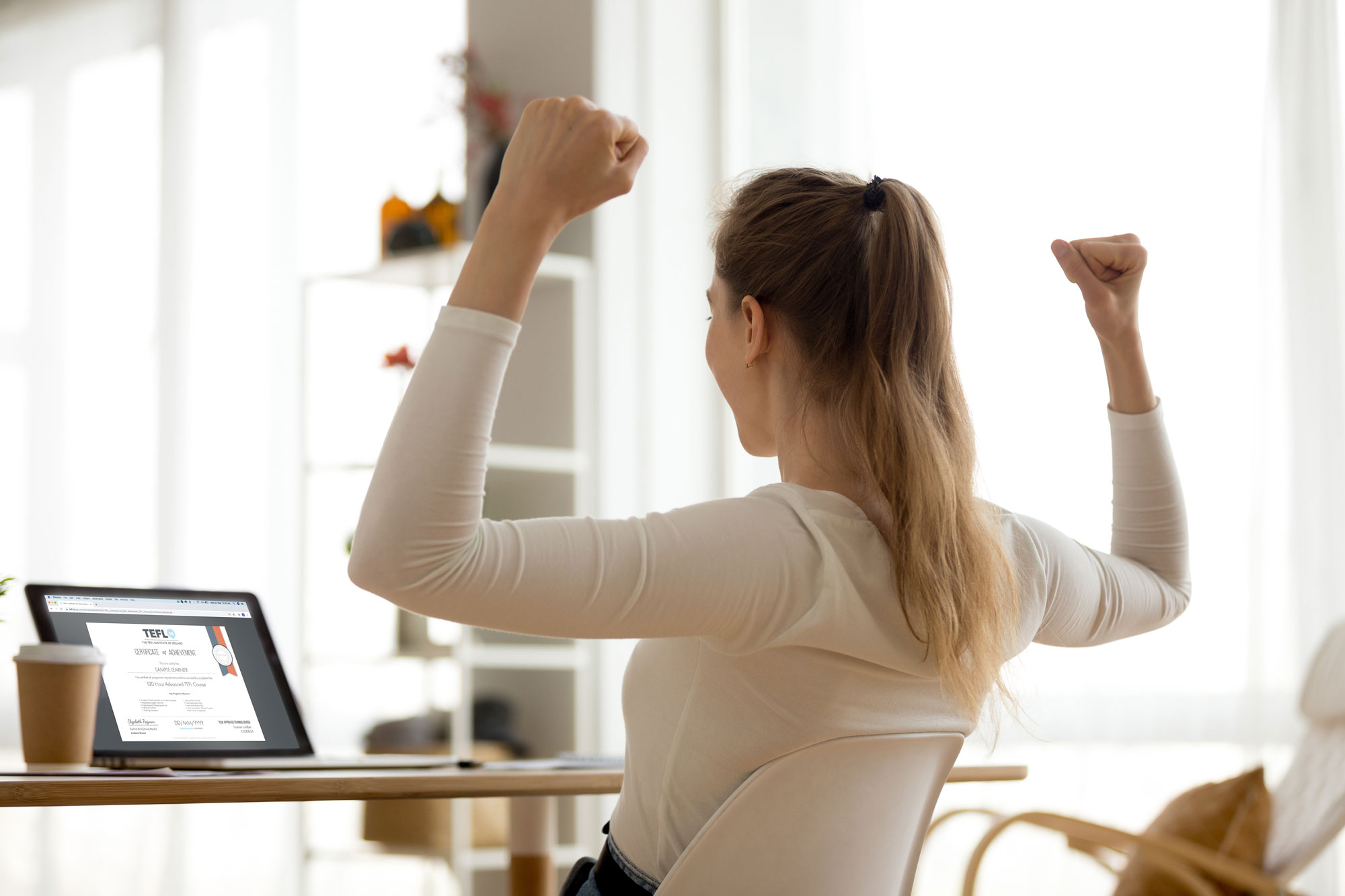 Teach Abroad
Teach Anywhere
Online Teaching
Higher Salary
Optimal for Job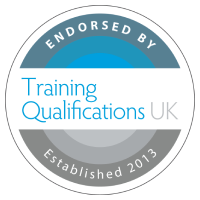 The Accreditation Council for Distance Learning (ACDL) have strict standards to which course providers must conform. It's not just the quality of our courses that the ACDL assesses, but the whole process from start to finish. Our ACDL express course accreditation means that the course has passed a rigorous evaluation and continues to be monitored regularly. Average completion time: The course is a two-day (3.5 hours) each day online TEFL training session via zoom and 3 hours study time at home.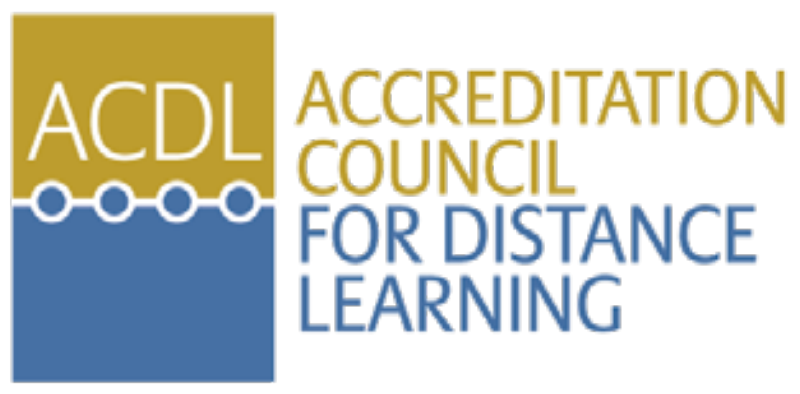 What you get with our 10 Hour Virtual TEFL Course?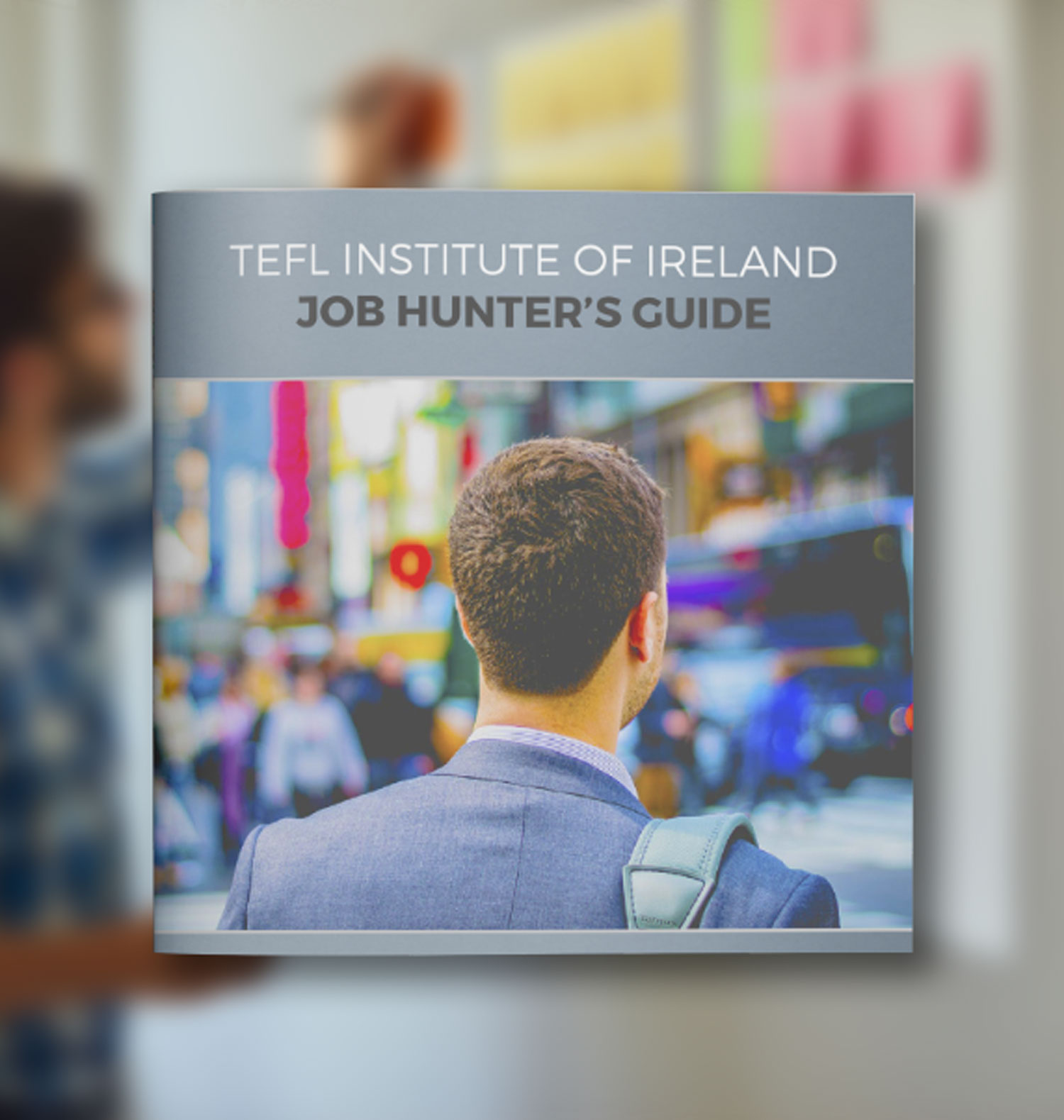 Download Guide
Course benefits
Fully accredited training.
10-hour day TEFL Course entirely online, consisting of two online sessions of 3.5 hours each day plus 3 hrs preparation.
You'll receive the practical certificate: 10 Hour Advanced Certificate in TEFL Classroom Methodologies.
Practical teacher training from industry experts
Coursebook manual PDF
Printable course worksheets PDF
Grammar Guide PDF
Lesson Planning Guide
FAQs of Teaching English Online PDF guide
Lifetime access to our jobs board.
What Our Graduates Say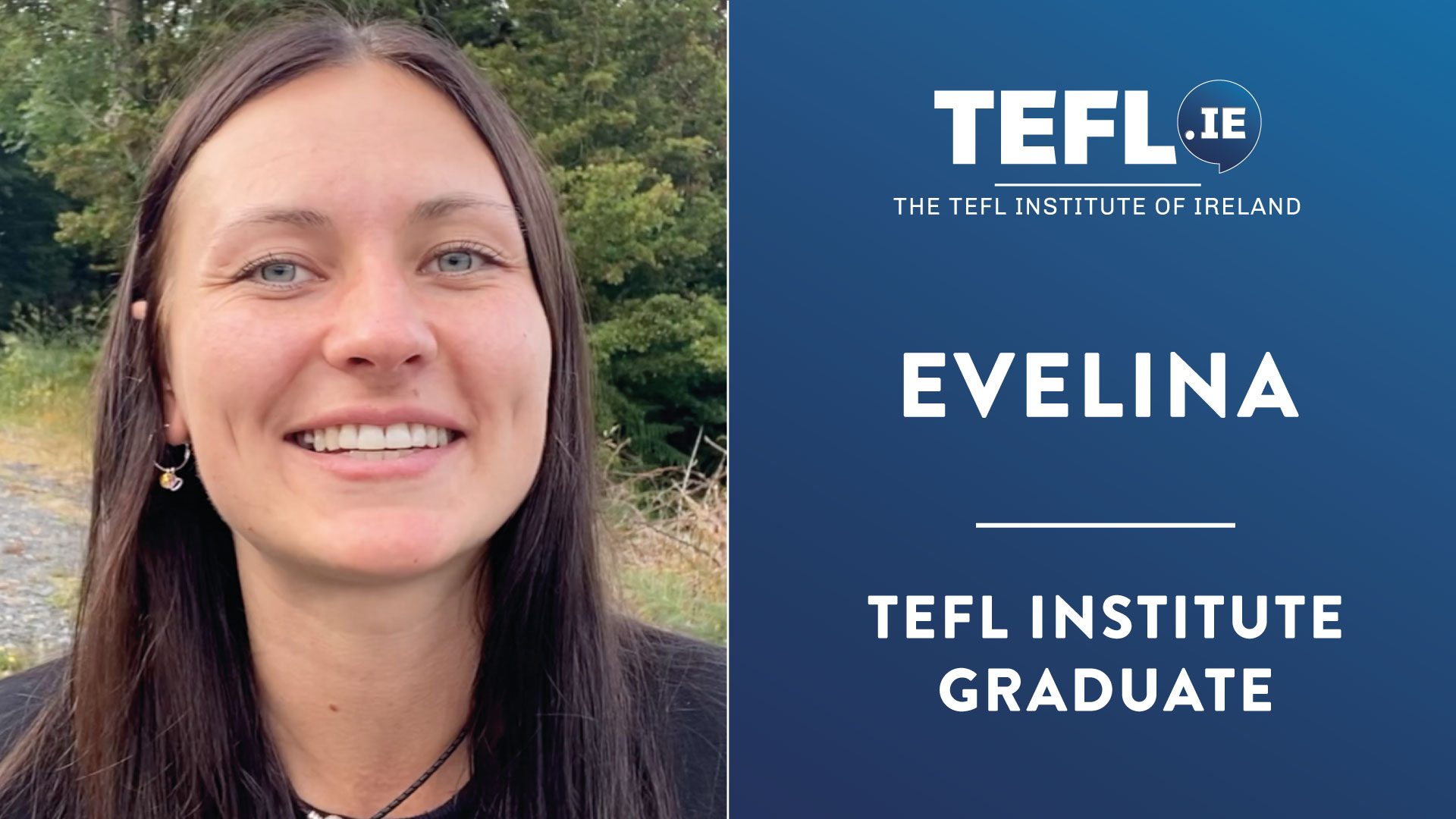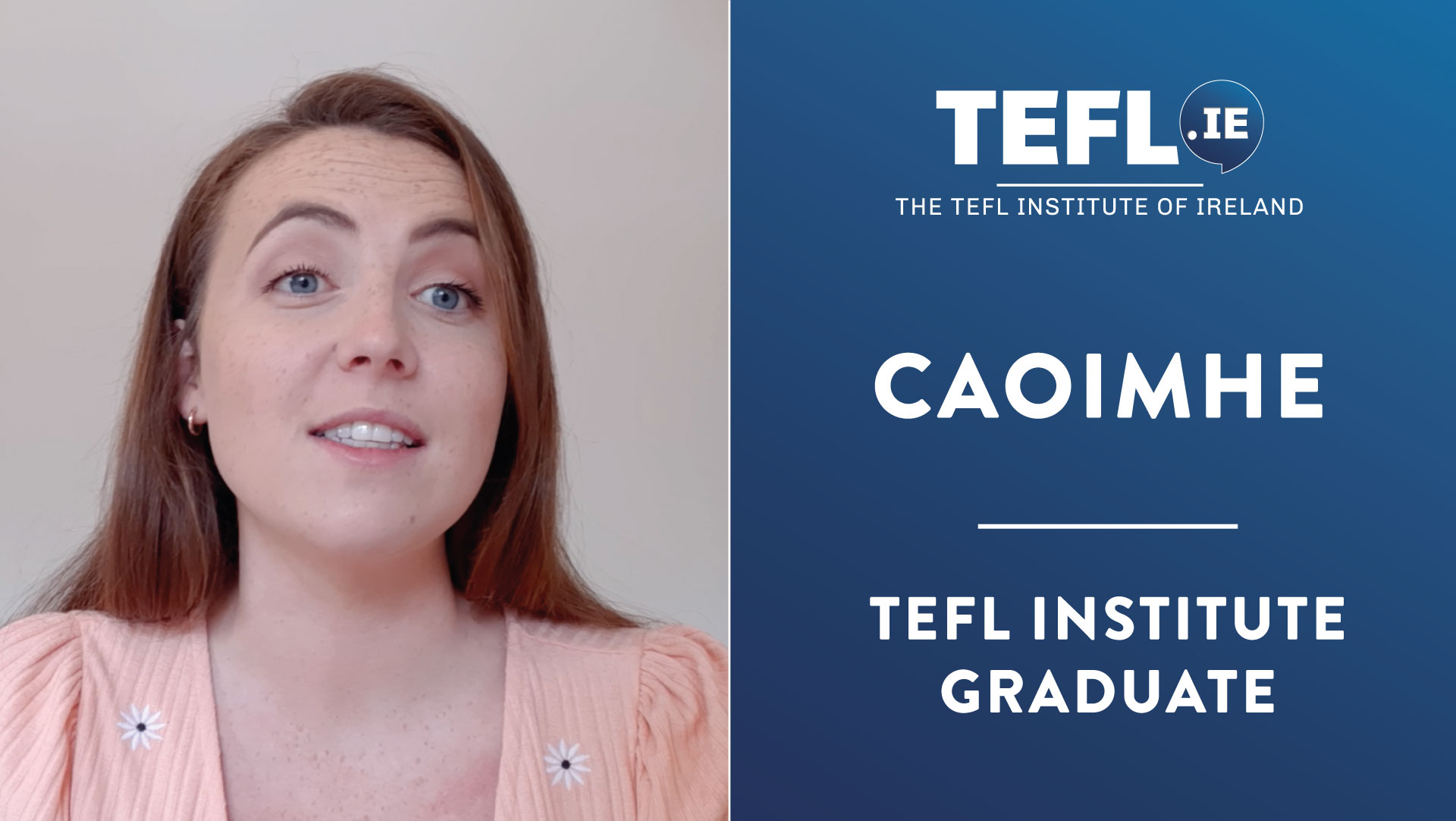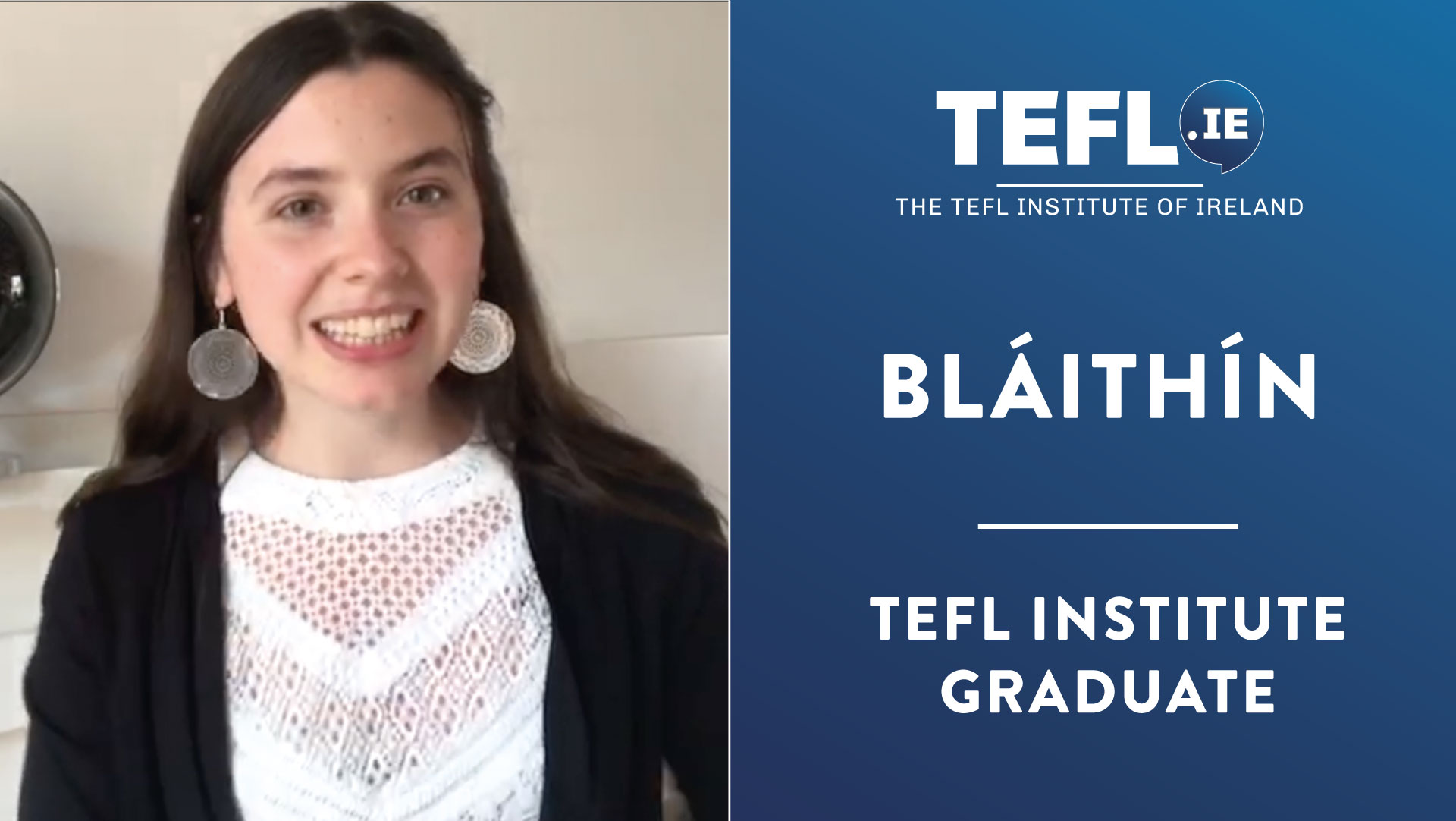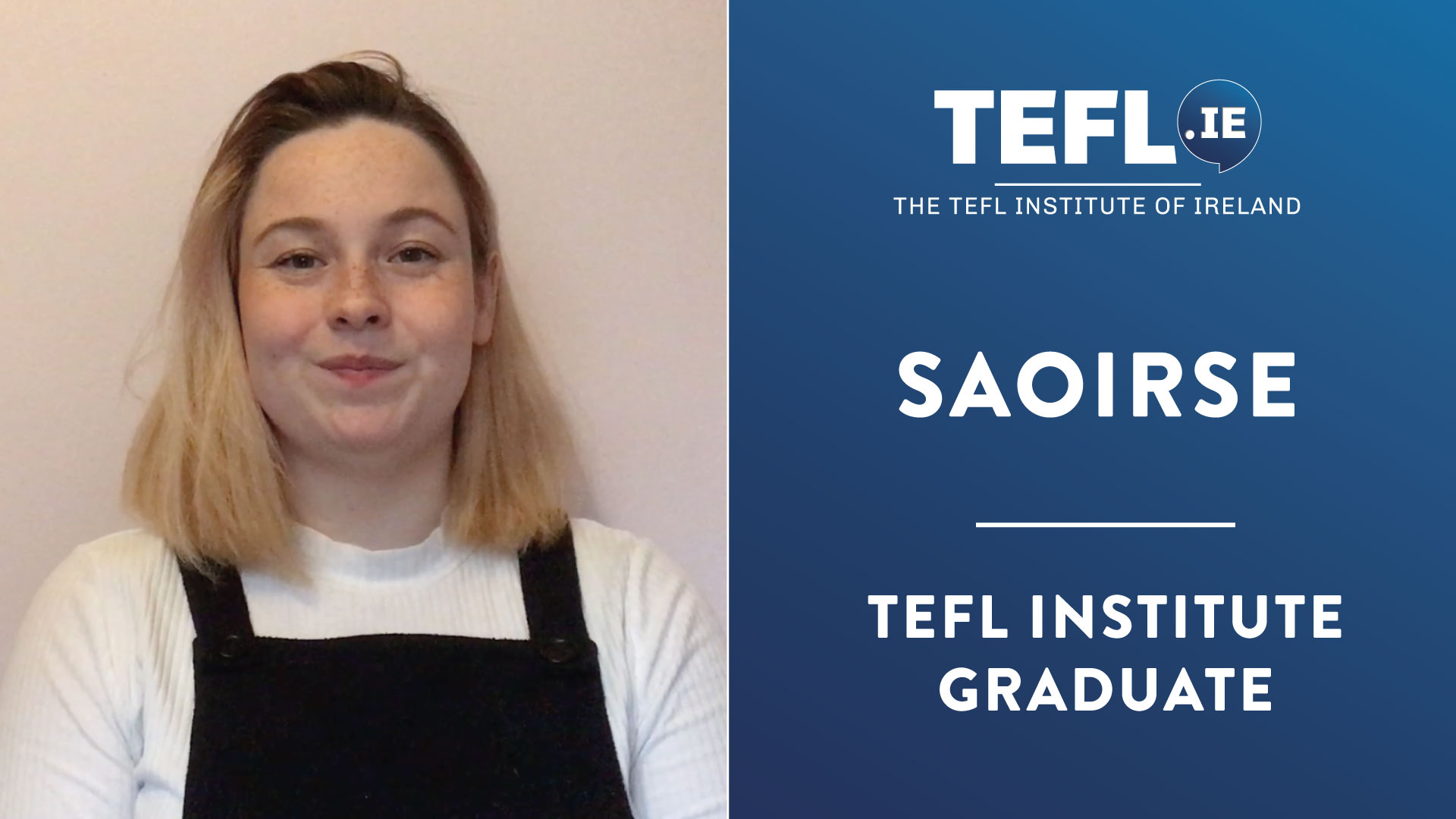 Virtual webinar classroom training delivered online in real-time by our experienced TEFL tutors from the comfort of your own home.
Average completion time: 3.5 hours per day over 2 days
|
|
|
|
|
|
|
|
|
|
|
|
|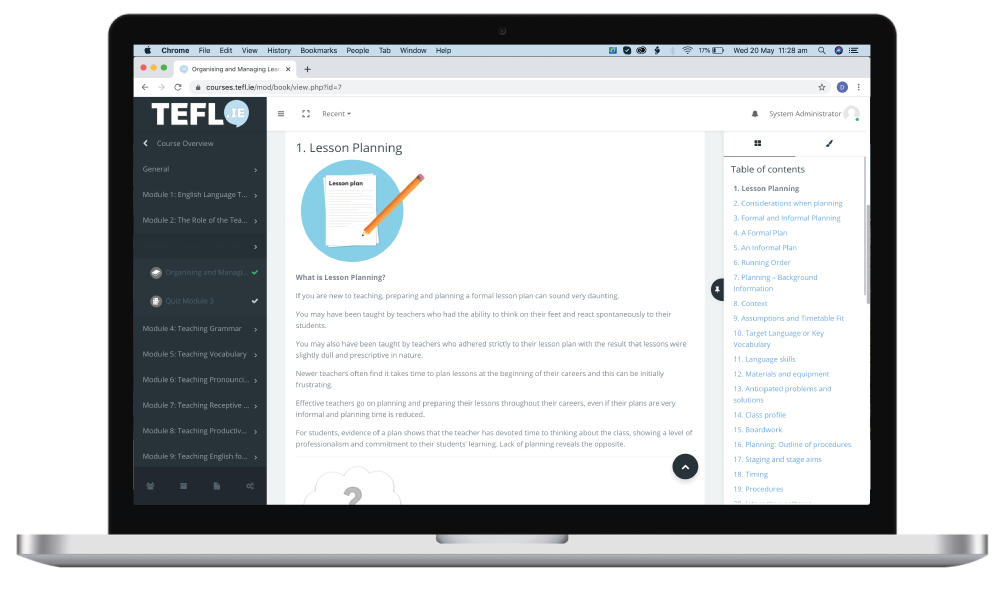 10 hour Virtual TEFL course including teaching practice
Tuition Fee:
$

220
Offer expires in: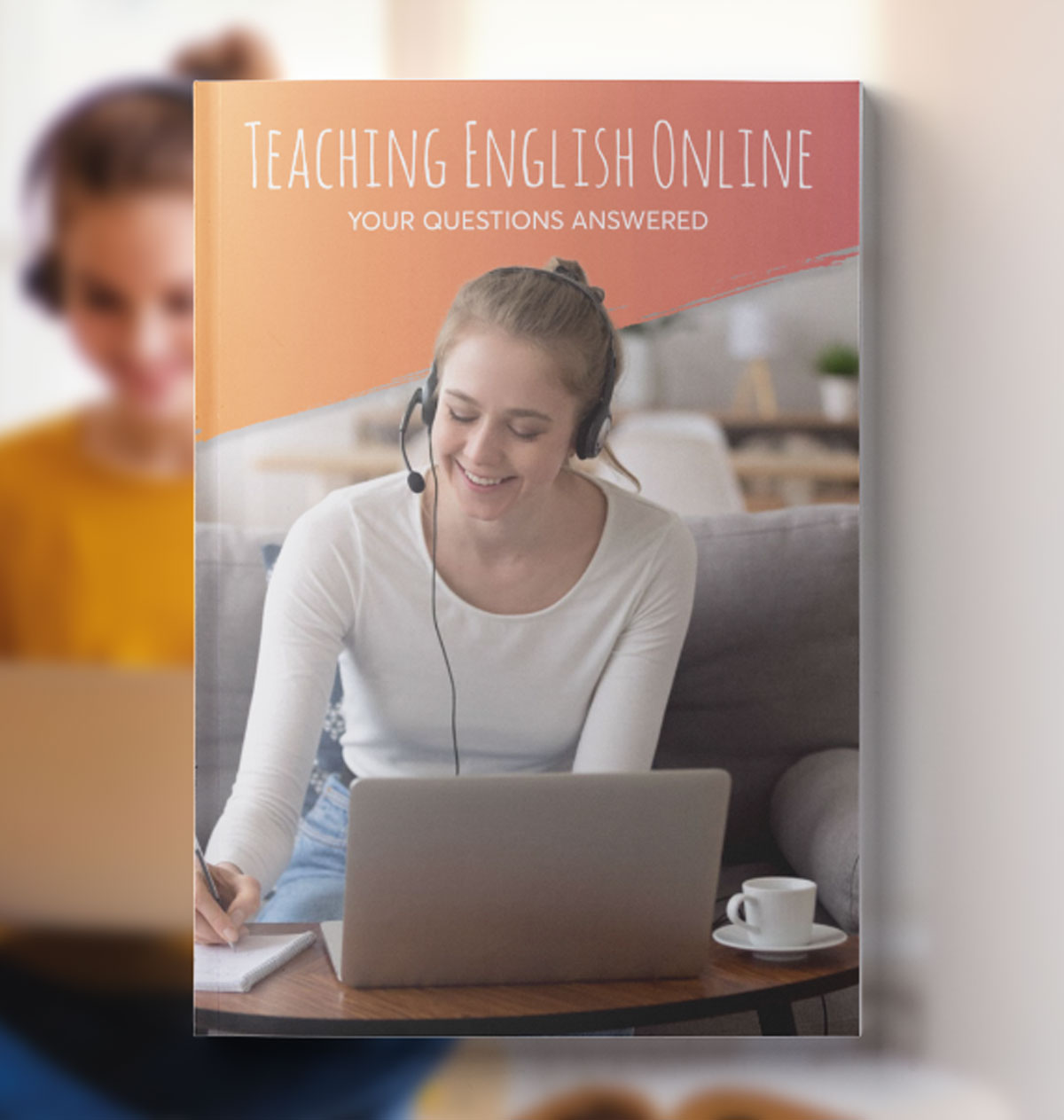 When you enrol onto our 10 Hour Virtual TEFL Course, receive a free guide about Teaching English Online FREE (Valued at €29).
Verified Student Reviews

I took the 120 hour certificate and would highly recommend it to anyone who is considering TEFL as a career. It provided a good overview of what one can expect when teaching, useful tips and ideas for classes and a wealth of further information to consult. Very kind and friendly service at the Institute as well, thank you very much for all the help.

Jack Hennesey C.
07:41 20 Oct 20
I have just completed my 180 Hour Level 5 TEFL Course with the TEFL Institute of Ireland and would highly recommend the course to someone looking to get certified. The course is easy to follow and well laid out, while challenging enough to merit its high prestige. Communication from the Institute was also extremely easy and helpful. The entire experience was professional and great value for money.

The 30 Hour Advanced Grammar course has definitely helped me consolidate my English grammar knowledge and acquire strategies and resources to convey these concepts when it comes to teaching. I strongly recommend it.

Naoise Henefer M.
14:47 16 Oct 20
I really enjoyed doing both the level 5 180 hour course as well the Advanced Teaching course to be not only worth while but also a very enjoyable experiance. I have never done any form of online learning up to doing these courses and I am happy that I did them. Firstly the struture of the site makes it really easy to access and find all the relevent materials. Secondly the content itself appeals to all types of learners and discribes the material not only in a comprehensive mannar but also making it fun in the process. While level five was more theoretical doing the follow up of the Advanced Teaching Course really helps to structure the level five course into a real adaptable teaching approach that you can take with you into your own careers while also instilling confidence in you as a new teacher. oth friendly and The staff as well are helpful, understanding and friendly who are always there to help you withina reasonable time frame. I would reccomend anyone to do these courses on this website They will not Regreat them .

Rebecca M.
14:17 16 Oct 20
I signed up for the 10 hour Virtual Training course at the last minute, and I'm glad I did! Both tutors Michelle and Kate were very inspiring. They were extremely helpful and supportive. In fact, just watching how they handled the course itself gave me ideas to apply in the virtual classroom.Having spent the last few months completing the 180 hour level 5 TEFL Certificate online, it was great to get that collaborative experience and added boost in confidence, while practicing teaching skills online. It was also brilliant to get feedback from tutors and other participants.Well worth it!

I completed the 300 hour level 5 tefl course and the 10 hour online virtual tefl course.I'm really happy with the way they have build the courses and the great support that the workers of Telf institute of Ireland are giving to their students.The 300 hour course and specialist courses:The online coursers are Build really well and are easy do understand. After every chapter you will have to do a small test to make sure that you have mastered the material that has been provided to you.Because of this you will have small chunks of new material that you will learn what helped me for remembering the material a lot better.10 hour online virtual tefl course:This is an course you will do in an virtual classroom with other students.The teachers are giving you a lot of examples on how to teach and you will get first hand experience as a student to see how they will experience the teaching. Besides this we will also get experience on the teaching it self as we will give a mini lesson our self in a save environment.This has given me more confidence and ideas on how to plan my future classes.The support:The support of this organisation is really amazing. They really want their students to succeed and will assist you in any way they can.If you have any questions they are replying really fast and give really good feedback on the questions and material they had to review.I would definitely recommend this organisation if you want to make a start within the Tefl world.

Vasilis P.
17:12 14 Oct 20
Great content overall and useful suggestions. However, the audio pieces could be better recorded. They might want to consider re-doing them. I would recommend it.Amendment: I just completed the Teaching Business English course and I have to say I am very pleased. This has totally restored my faith in both the process and the organisation. Thanks very much for this great material.

I've been most pleased with my experience with TEFL Ireland and I know I made the right choice. In every part of the journey, from choosing TEFL course, learning, technical help, I've had prompt and heartfelt responses from them. I highly recommend TEFL Ireland as one's to go place for training in TEFL qualification.
View Recommended TEFL Courses
Day 1/Module 1: Ice-breakers and teaching grammar structure
Welcome introduction: Trainer's background.
Course objectives.
Ice breaker.
Practical activity
Reflection
Day 1/Module 2: Student Profiles, Initial Assessment and Needs Analysis
TESOL Vs TEFL student profile.
Need Analysis: Wants, Language level, Interests. Task: Brainstorm questions to ask
Initial Assessment: Literacy TESOL V TEFL Task: Brainstorm ideas for literacy assessment.
Spiky profiles
Speaking and Writing samples from students at different proficiency levels. Task: Listen to and read student work and try to determine levels from CEFR.
Practical activity
Reflection
Day 1/Module 3: Classroom Management
Class contract.
Explain methodologies pair work, group work.
Cultural expectations of a teacher's role.
System for board work.
System for giving instruction.
System for getting attention.
System for discipline.
Practical activity
Reflection
Day 1/Module 4: Effective Verbal Communication
How to grade your language.
How to explain meaning: Pictures. Task: Use questions and pictures to lead into your topic.
Use realia to explain prepositions of place.
Use mime/gesture to explain meaning.
Practical activity
Reflection
Day 1/Module 5: How to explain meaning in the Presentation Stage of the lesson?
The stages of a lesson using the PPP Method.
The Target Language.
What to do at each stage.
Teacher Talking Time and Student Talking Time.
Practical activity
Reflection
Day 1/Module 6: Pair work activities for the Practice Stage of the lesson
Interactive communication games to promote fluency.
Practical activity
Reflection
Day 1/Module 7: Group activities for the Production Stage of the lesson
Introduction to the 13 tenses of the English language.
Practical activity
Reflection
Day 1/Module 8: A Foreign Language Lesson
Students are in the shoes of foreign language learners as they experience a foreign language lesson using the PPP method.
Practical activity
Reflection
Day 2/Module 9: Grammar Awareness
Introduction to the English tenses.
Task: Identify the 13 English tenses
Practical activity
Reflection
Day 2/Module 10: Teaching the four skills: listening, speaking, reading and writing
Topics:
• How to teach the four skills.
Stages of a reading or listening lesson
Stress on syllables in a word
Practical activity
Reflection
Day 2/Module 11: How to Teach Pronunciation
Topics:
• Sounds • Stress • Intonation
Pronunciation Exercise
Day 2/Module 12: Teaching Practice Topics:
• Prepare and team – teach a ten minute lesson.
• Receive feedback.
• Use the Warmer, Presentation, Practice and Production method.
Day 2/Module 13: International English Exams Topics: • Most common English exams used around the world.
Most common English exams used around the world.
Day 2/Module 14: Getting work in TEFL
Topics:
Acronyms for job hunters
Your TEFL Career path
Employment opportunities
Your application
The Interview
Day 2/Module 15: Teaching English Online
Topics:
Teaching English Online enables you to set your own schedule, materials and rates which is great if you want to move around and work from anywhere in the world.
Just make sure you have a strong Internet connection and you don't take lessons in cafes or noisy places!

ACDL Accreditation Council for Distance Learning
ACDL - Accreditation number: 2854-2540
The TEFL institute of Ireland is accredited by the Accreditation Council for Distance Learning (ACDL), an accreditation body which specialises in distance learning courses. Thus our accreditation by ACDL reflects the high quality distance learning offered by the TEFL institute.
To learn more, visit their website: ACDL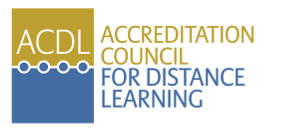 TQUK (Training Qualifications UK)
Approved center number: C000854
The TEFL Institute of Ireland is a fully approved training centre. All of our course materials have been externally and independently approved, endorsing our brand as one of high standards and excellence. TQUK, an Ofqual (The Office of Qualifications and Examinations Regulation) regulated awarding body.
To learn more about TQUK and their checks and standards, visit their website: TQUK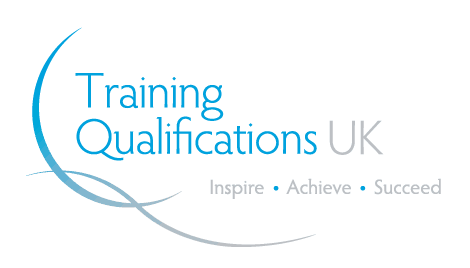 Ofqual (The Office of Qualifications and Examinations Regulation)
The Office of Qualifications and Examinations
Regulation (Ofqual) regulates qualifications, examinations and assessments in England and vocational qualifications in Northern Ireland.
To learn more about Ofqual or to verify TQUK status, visit their website: Ofqual


Support & Guidance
At the TEFL Institute, we place our students at the forefront of our work. Therefore, we offer full support and guidance through training to finally launching our teachers into the TEFL industry. Whats more, our staff are experts when it comes to providing the right information and advice as you move forward. So consider us your TEFL guardians.
Quality and Experience
As leaders in the TEFL industry, our students benefit from training that has been developed over a number of years. In fact, internationally recognised and accredited by ACDL, the quality of our online TEFL course will launch you into your TEFL career.
Value
Enrolling on our fully accredited online TEFL course will give you the best value for your time and money. We know that each customer has different needs and expectations. So we offer promotions and sales on all of our courses and internships throughout the year.
Karen C.
I have started my TEFL course and already I am finding it very informative. I chose your course in particular because my older brother also did the 120 hour course and loved it. He also praised the support in job searches he received from your team. He found placement in Spain very easily with the help of your team and he commended the support that he received along the way.
Clodagh
I have always been interested in doing a TEFL course and with all this spare time on our hands at the moment I thought it was great time for me to do the course. I chose the TEFL Institute of Ireland because it is trusted by employers worldwide and has a great reputation so I trust that I will benefit the most out of this course.
Eva
I chose TEFL institute of Ireland for my course, after doing plenty of research on other sites I just felt that this was the most reliable for me. Plenty of sites charge a bomb for the same content so the good value was a big factor! Also through looking at your site I saw that it offered so much support, and past pupil stories. I felt it would be the best in regards to offering help if I needed it, and through joining the jobs board I'm confident it will guide me in the right path for a dream job abroad!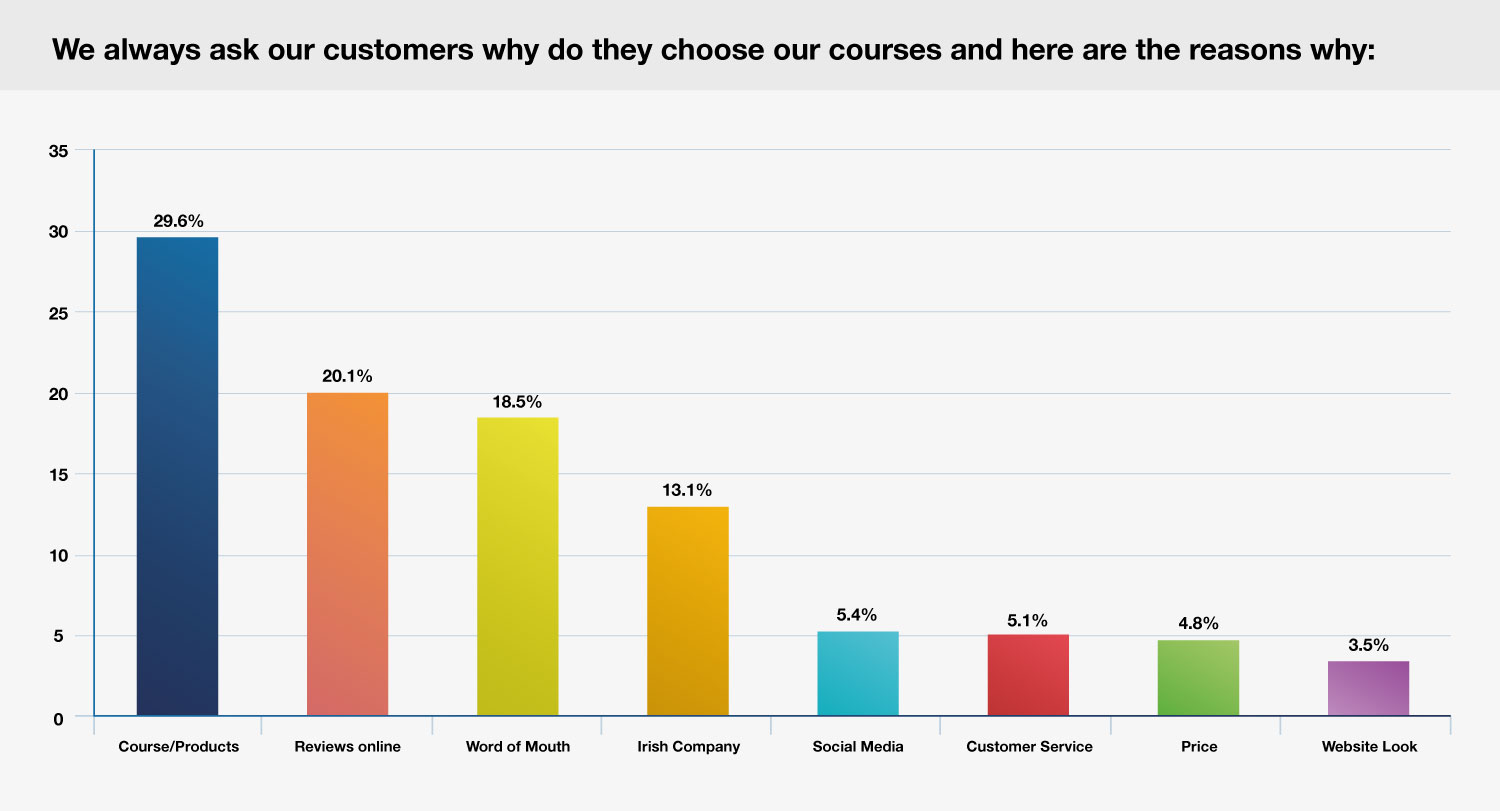 Frequently Asked Questions
Who is the 10 Hour Advanced Certificate in TEFL Classroom Methodologies virtual course suitable for?
The TEFL methodologies live webinar course is designed for any TEFL students who want to gain confidence and practical teaching experience. Our dynamic teacher training encourages participants to put their skills into action in a supported peer-to-peer environment. 
You don't need to have previous TEFL training to take part in the TEFL Institute of Ireland's virtual Zoom classroom means that you can join world-class teacher training from the comfort of home.
What is a virtual day course TEFL class?
A live TEFL webinar is a course that's delivered online in a virtual classroom using the Zoom platform in real time. The class covers all the same topics as you would in a physical classroom and you enjoy the benefits of joining from home with no commute time or travel expenses.
On successful completion of the 10 Hour Advanced Certificate in TEFL Classroom Methodologies, you will gain a trusted TEFL certificate from a world-leading TEFL training provider.
What's included in the live TEFL webinar course?
Included in the 10 hour live TEFL webinar you will receive:
10 hour Advanced Certificate in TEFL Classroom Methodologies

Practical teacher training from industry experts

Coursebook manual PDF

Printable course worksheets PDF

Grammar Guide PDF

Lesson Planning Guide

FAQs of Teaching English Online PDF guide
Is a TEFL webinar course interactive?
Yes! A live TEFL webinar is very interactive. There is a maximum of 14 students on the course and you'll take part in practical activities and tasks during each module of tuition. You'll work in pairs in breakout rooms and prepare and deliver your own TEFL lesson.
Do I need to have completed another TEFL course previously?
No, you don't need to have completed a TEFL course previously to join the 10 Hour Advanced Certificate in TEFL Classroom Methodologies webinar. 
However, if you have completed any prior TEFL training before joining this live webinar course you will benefit from having a solid foundation in ESL theory already and be quicker to confidently put that into practice.
What equipment or materials do I need to join?
To attend a live TEFL webinar course you will need a laptop or tablet with a webcam, headset with mic and reliable fast internet connection to connect to Zoom. You'll be joining the webinar with video and audio, it is important that there's a good quality connection for you and your classmates to get the best experience during the training.
Do I need to have my webcam on?
Yes, you will need to keep your webcam and audio on for the duration of the course. Think of it like this, it's good to get used to seeing yourself and others on screen. It's great practice in preparation for teaching English online which is a huge opportunity for any TEFL teacher currently.
Do I need to do anything before the course to prepare?
Before joining the live TEFL webinar your pre-course task is to become familiar with the Zoom platform (be sure to register using your full name) and ensure that you can access the platform with ease. This will make for a smooth start to your first day's training.
Do I need to attend both sessions?
Yes, to successfully pass the TEFL webinar course you are required to attend both sessions in full. If you miss a session, you will be able to book a place on a new course for another available date.
What happens if I lose internet connection during class?
If you lose internet connection during your class and cannot rejoin within 30 minutes, you will need to book another course for a future date.
Will there be any breaks in the webinar sessions?
Yes, your tutor will schedule refreshment breaks so that you can take a stroll, get a snack and step away from the laptop for 5 – 10 minutes.
What timezone is the webinar class?
The TEFL.ie virtual class is scheduled on the following timezone: London, UK GMT+1, you can see what this is in your local time here. You can join the live TEFL webinar course from anywhere around the world.
✖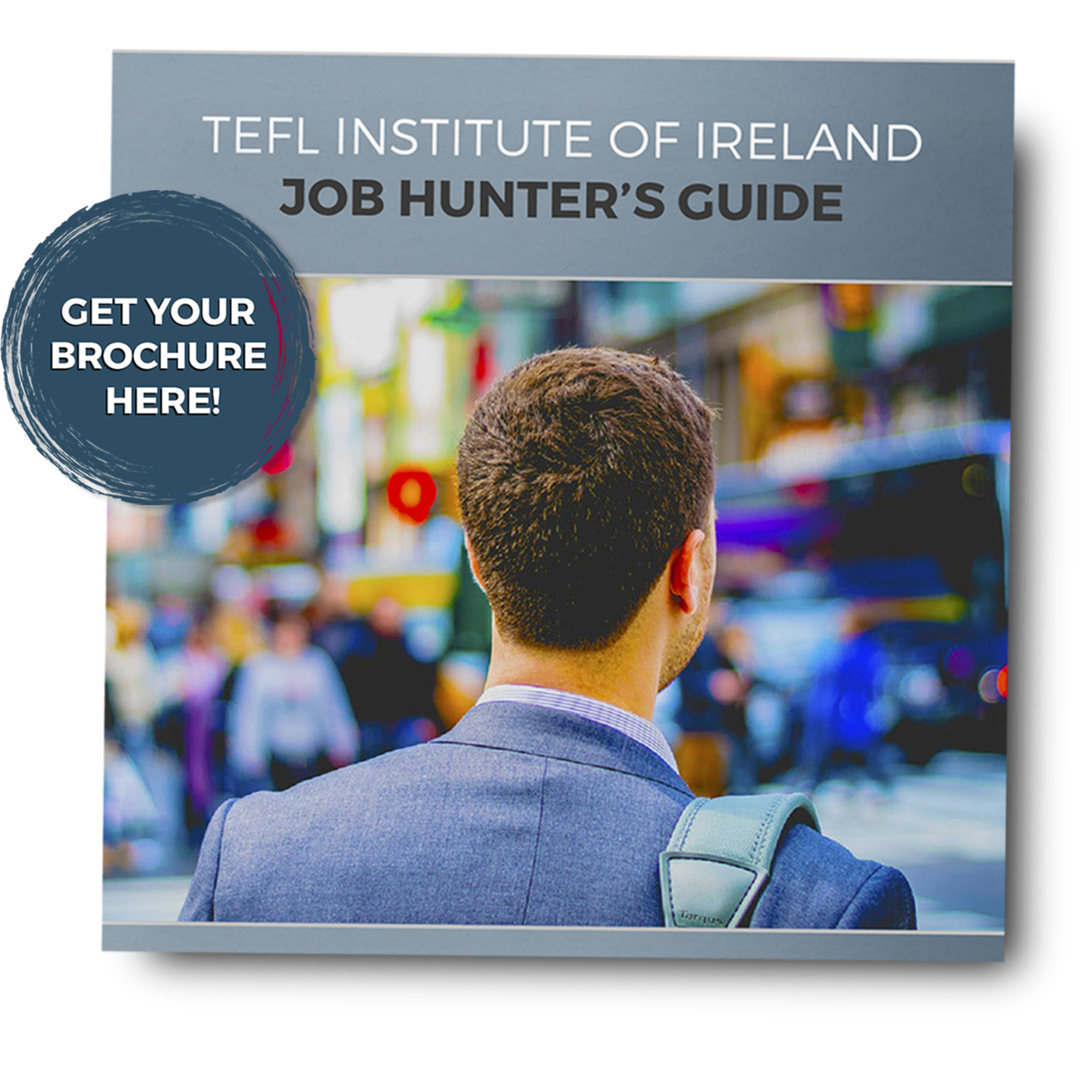 What's inside?
The TEFL job market.
Types of employers.
Job advertisement & examples.
Interview questions.
Tips for a good cover letter.
Sign up and get instant access to your TEFL Jobs Brochure.