Teach English Online
Are you looking to earn some extra income from the comfort of your own home, or a backpackers hostel in the location of your dreams? Then Teaching English online is definitely for you!
Once you have completed your 120 hours TEFL, why wait to start working?
Set your hours, be your own boss. Now is the time to seriously consider teaching English online. We can help you secure that flexible job which gives you an extra bit of cash during university or will fund your travels in exotic faraway lands.
Whoever said no to an easy way to increase your monthly income?
Everyone knows that many/the top TEFL jobs come from China nowadays. A booming population of young learners has opened up the market for online TEFL teachers, especially native English speakers with degrees.
By gaining your TEFL qualification with The TEFL Institute of Ireland, we can support you on the essential step of your TEFL career – finding a job! Better yet, we can help you snag a flexible online job, teaching everything from the ABCs to the lyrics of your favourite song. Once you have qualified/completed this package, the TEFL Institute will arrange your interview.
What are the perks of this job?
Flexible hours (you set your working week, every week!)
Competitive pay that becomes a steady income (Up to $18 for each 40 minute lesson)
Short to long term contracts
Teach from anywhere in the world (all you need is a phone or laptop, and reliable internet)
Materials and lesson plans provided (forget last minute lesson-planning)
Students aged 5-12 (the golden age of learning!)
Who will you be teaching?
Your future students will be young learners, aged between 5 and 12. To prepare you for these lessons, we give you our specialist Teaching Young Learners course, so you feel ready to start teaching right away.
This teaching opportunity will benefit both you and your students, with each lesson taking place on a fun and engaging interactive platform. Forget the stress of preparing new lesson plans every week, sign into the platform, turn on your camera device and smile through an enjoyable (and fast) 40-minute lesson.
As leaders in the TEFL industry, we value the time and effort made by each TEFL teacher that qualifies with us. Taking the next step once qualified can be daunting, but we are here to give guidance and support. Teaching English online is a move that we recommend to all of our alumni, whether you are a first-time teacher or a seasoned classroom-expert.
We continuously work towards creating the optimal TEFL journey for anyone interested, from the content to our courses, maintaining a connection within our lively network of TEFL alumni to opening up career opportunities.
This teacher training package will help you sail into a position that gives you the ultimate job flexibility, as well as that extra cash to go towards your daily needs (or dream adventure).
Want to know more? Drop us a message or request a call-back!
You MUST Have the Following Requirements to Apply:
1. Native level of English
2. Passport holder from one of the following countries: USA, Canada, Australia, UK, Ireland, South Africa or New Zealand
3. Be equipped with computers with a fast internet connection and audio/video capability
4. Bachelor degree or above
5. Certificated in TEFL with the TEFL Institute
TEFL Training Included
Group Size up to 100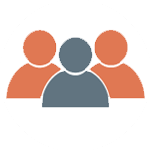 Receive discounts & advice about Teaching English Online!
✖
Sign up and get instant access to your TEFL Brochure.
The 46 page comprehensive TEFL brochure will tell you everything you need to know about teaching English as a foreign language – including the full range of training options, TEFL Jobs, and TEFL scholarships available.